I've whinged about hospital bike parking before (here and here), but they seem to keep on making the same mistakes so I'll try again.
I had to visit the emergency department last week. It's in the recently completed Waipapa building, a state-of-the-art facility that opened late last year, cost $525m, and is the biggest hospital building in the South Island. It includes a completely remodelled access incorporating a big new carpark.
I rode up on my bike and was disappointed to find there's no bike parking.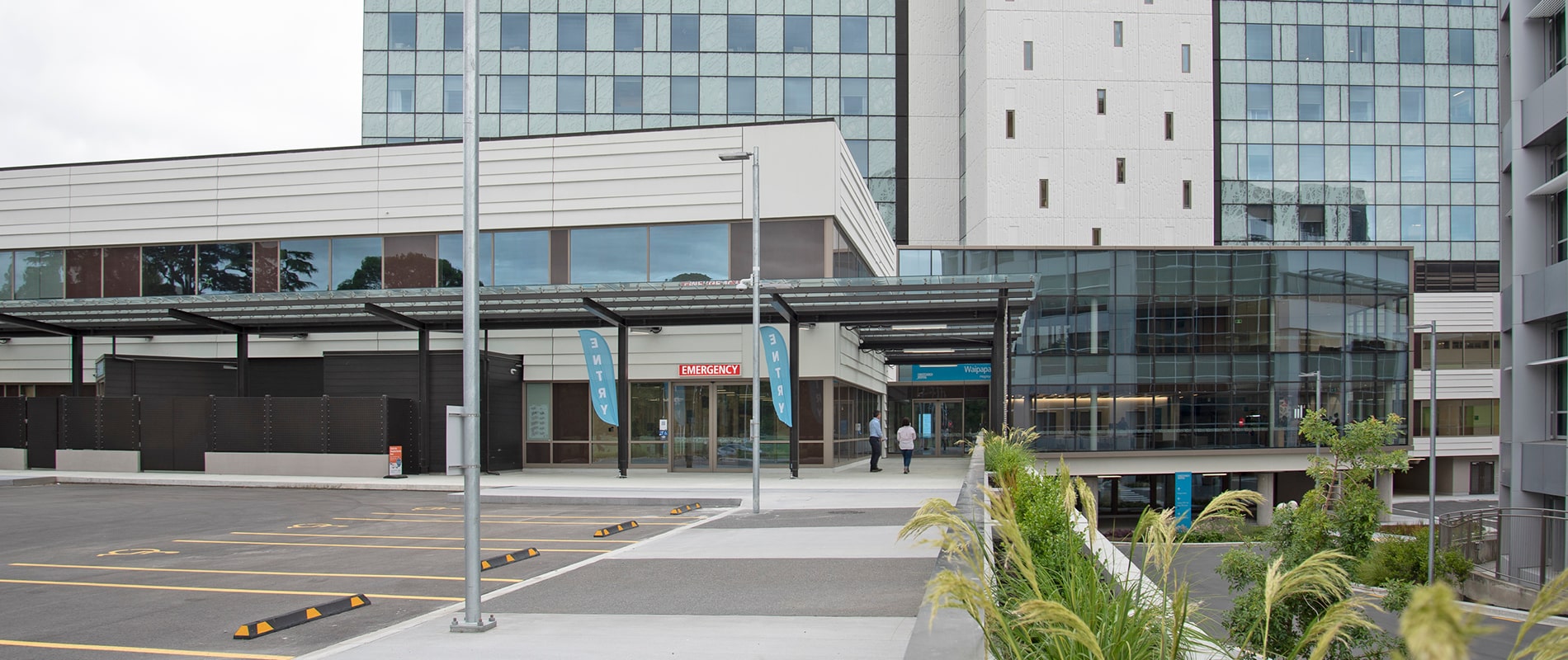 I chained my bike to the fence and went in for my treatment.
I wasn't the only one – I saw at least one other bike chained to the fence.
They had this brochure in the waiting area giving advice on best to access the hospital – I picked it up eager to see where it is that I should have parked my bike. See if you can spot where the section on biking is.
You won't have seen it because there is none. It's almost like the hospital management don't even recognise the existence of the bicycle as a legitimate mode of transport. Despite the Canterbury District Health Board's saying this a few years ago about biking to the hospital:
"Small changes by a lot of people can have a big impact," James says.

"Biking, walking, bussing and carpooling can save money, free up parks for patients, and reduce air pollution.

"Walking and biking can help reduce cardiovascular disease and stress levels, can improve mental health, and makes us more productive.

CDHB, 2015
I know that a lot of people won't consider it practical to ride their bike to appointments at the hospital, which is why there is such a high demand for car parking there. But isn't that more of a reason to cater to those who are quite happy to bike in, rather than less of a reason?
All it would take is a few hundred bucks for a bike rack outside the entrance. Surely that would be money well spent.