There is a really important piece of work going on at the moment that will decide Christchurch's future for the next 30 odd years. I haven't heard a whole lot of talk about it, so I thought I'd draw people's attention to it here.
The Greater Christchurch Partnership is a group comprising these eight organisations:
They are currently working on the Greater Christchurch 2050 plan.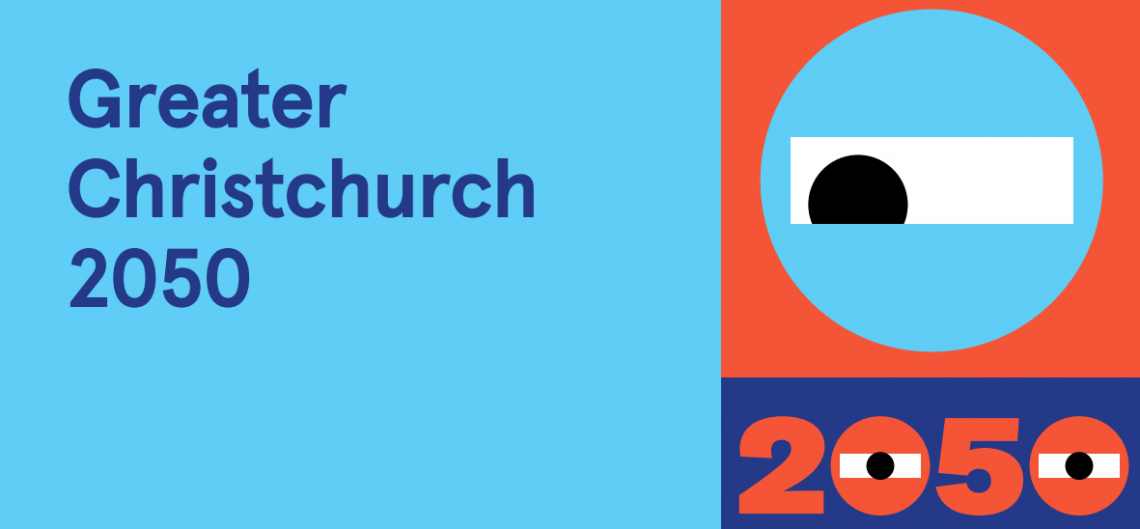 Greater Christchurch 2050 will describe the kind of place we want for our future generations, and the actions we need to take over the next 30 years to make it happen.
Things it is aiming to achieve are:
To ensure the wellbeing of our people and the environment we must think inter-generationally and start now to adapt how we plan for the future to face major global challenges and trends.
The opportunity of Greater Christchurch is not well understood – as a place to live, work and invest, and as a significant contributor to national wellbeing – locally, nationally, internationally.
We are at a pivotal point in our post-quake journey – it's time to look ahead, to set a confident vision for the future.
We want to reset our strategic partnership with central government.
Working in partnership with mana whenua and iwi, Greater Christchurch 2050 will also provide a basis for Central Government and private sector investment. Key to this will be building on our region's economic strengths to grow and attract the industries, employment and investment that will provide prosperity for our future generations.
Decisions made through Greater Christchurch 2050 will help inform the development of partners' long-term work programmes and budgets and will ensure the community and economy are best placed to recover from the impacts of COVID-19. This work will also help reposition the urban area for a more prosperous, inclusive, sustainable and resilient future.
This is their programme:
So far they've done quite a lot of engagement with the public, but not a whole lot else. They put out an online survey that got 3,000 responses, they had a series of workshops, with a particular focus on young people (533 people were involved in the workshops, including 383 young people)
There is already some very interesting things emerging though.
From the survey, the top thing people would like Christchurch in 2050 to have is better public transport, walking and cycling.
They then broke it down by age group. Young people explicitly state reducing carbon emissions as Christchurch's top priority. Working-aged people seem to prioritise this slightly lower, and elderly people don't prioritise it at all. I thought this was really interesting, given that the elderly group is the voices that our politicians hear the most from normally.
Most people wanted better public transport, walking and cycling. Light rail was mentioned a few times. A few still think cars are the future, but this is only a small number now.
People want less sprawl, more density. To me this is probably the most important point of them all because it's a necessary prerequisite to all the other outcomes wanted. Christchurch's extremely low density is the primary reason we don't have good public transport, more people walking and biking, a vibrant city centre, affordable living costs, more space for trees and nature, and low carbon emissions.
Land-use patterns determine transport provision, but transport provision also determines land-use patterns. It's a classic egg-chicken situation. Everyone wants better public transport, which you can only get if you have higher density of development. But the main reason we haven't built higher density is because we don't have good public transport to service it.
As such, this Greater Christchurch 2050 work is extremely important to transport planners. If we want big transport investments funded by central government in Christchurch, we need this spatial plan to justify why it's needed. Gone are the days when central government would throw money at massive transport projects without understanding their impacts on land-use.
From what I can tell the GC2050 crew are doing a great job so far. I only have two qualms:
Not sure about the logo – the squinty suspicious-looking eyes was a bit of a random choice in my humble opinion
The programme is drawn out. Waiting another two and a half years to see the vision is a bit depressing, it would be great if we could get something a little sooner.