There is a tonne of stuff out for consultation at the moment, so this is a quick update on a few that I think are particularly interesting. Get in and have your say if you're that way inclined.
Firstly, Ecan are changing Routes 17 and 28. They are increasing frequencies, improving bus stops, and getting more electric buses. And they are also making some changes to the routes themselves. They have swapped the two ends over and extended one of them, so there is now one route from Papanui to Huntsbury, and one that goes directly from the airport to the seaport. There is something satisfying about having a port-to-port route, although I'm not sure there would be many people actually wanting to travel directly between the two.
Secondly, CCC are installing bus lanes on Lincoln Road between Whiteleigh Ave and Curletts Road. This will fill in the gap between the two adjacent bus lane projects, so that once they are all completed there will be bus lanes from Halswell all the way to Moorhouse Avenue. It will make for an amazingly fast bus journey between the southwest and the city centre. The flythough video looks snazzier than usual:
Thirdly, Council are selling a block of land next door to the Isaac Theatre, with the idea that whoever buys it would build a carparking building on it. I've seen a bit of negative commentary around this move, but I don't really know enough about it to comment: have a look at the website link above if you're interested.
Fourthly, CCC are rolling out slower speed limits across a swathe of neighbourhoods who have been requesting them. There's very little infrastructure proposed, it's basically just changing the signs from 50 to 40. They don't affect any arterial roads, just the little residential streets in between.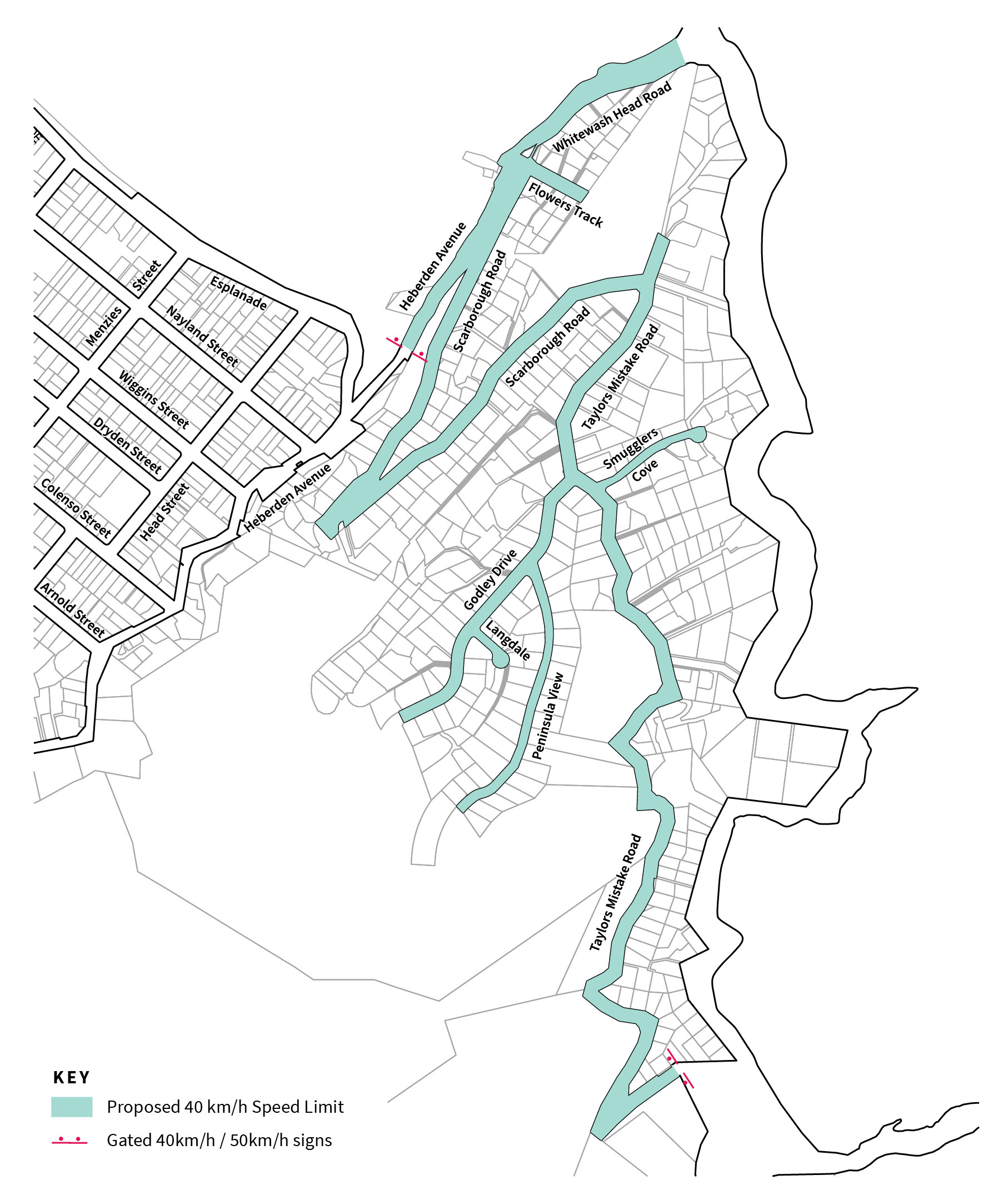 Fifthly, council have released a whole pile of stuff around coastal adaptation. This isn't strictly transport but I think it's really interesting. They include an interactive mapping tool which is quite fun to play around with. It shows that, in 60 years time, several areas of coastal Christchurch could be underwater if we don't collectively cut our greenhouse gas emissions.
And that leads on to the final item. The Ministry for the Environment is consulting on their Emissions Reduction Plan. The key transport-related targets are neatly listed here. The two big ones for me are:
Trying to get electric cars up to 30% of the fleet by 2035. This is a massive change to happen in 14 years (the current uptake is less than 1%).
Trying to reduce travel in cars by 20% by 2035, shifting trips to walking, cycling, public transport, and work-from-home.
You could spend a whole lot of energy arguing over the exact numbers; for instance I suspect the the electric car target is a little high and the travel reduction target a little low; but at the end of the day I don't think the targets are as important as the intent they signal, which is pretty good. In any case, setting the targets is the easy bit, achieving them is the challenge. Hopefully this emissions plan will kickstart more action on this.
So lots going on at the moment!